How To Buy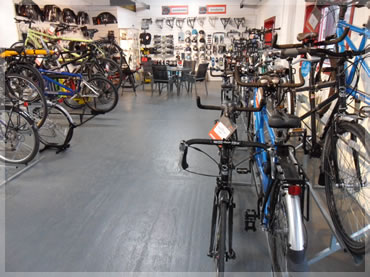 Our tandem showroom
"...Just to let you know that we are still very much enjoying tandeming. Thanks once again for getting us started. It really has been life changing!"
Penny & David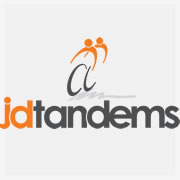 JD Tandems: Our retail store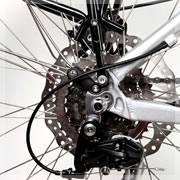 Orbit Tandems are exclusively retailed through tandem experts JD Tandems.
JD Tandems are made up of tandem experts who have been selling tandems for more than fifteen years. They are one of the most respected shops in the UK bicycle industry.
The specialist retailer was recently awarded the prestigious title of "One of the UK's Top 20 Independent Bicycle Dealers". This assessment came from opinions collected from the public, bicycle dealers, distributors and industry journalists. This is what they said about JD Tandems.
"With a national reputation, customers travel from afar to purchase tandems from JD, knowing there'll be plenty of advice, backed up by top class after sales service."
In store
JD Tandems have a full showroom in
Gargrave, North Yorkshire
to help you to find your next dream tandem.
Test it out for yourself
You can test any Orbit Tandem in the range at our show room in
Gargrave, North Yorkshire
to help pick the bike for you. Take a look at our
Test Ride page
for further details.
Get advice
JD has a team of experts who are always on hand to talk you through the range and what would best suit your needs. Either drop in to see us or give us a call on 01756 748400 to chat through your requirements.
Mail order
However, having the time to visit isn't always possible. JD has a considerable amount of experience in advising customers on how to choose their tandem for delivery by mail order.
The JD and Orbit experts will talk you through the ranges and help you choose the right model in the correct size.
As every Orbit tandem is built to order, your bike can be customised to take in your personal preferences - it couldn't be easier.
Simply email
info@orbittandems.co.uk
or call 01756 748400 for more information.